SINCE 1900
PROUDLY MADE IN THE USA

We're America's Oldest Performance Sock Brand
For more than a century, Fox River socks have been made right here in the heartland. We believe in the future of the American people. We've been part of the manufacturing history of America, and we look forward to being part of the United States' manufacturing future.
---
Our Company
For generations, we've been making socks in the Midwest. Our employees are like family, we couldn't imagine harder working, friendly folks to spend our days with. We're all committed to making quality socks for active people and being good to the environment.
Our Products
We started making socks for lumberjacks in 1900. So we know a thing or two about making socks that last. As America's oldest performance sock brand, we continue to put customers' needs first when designing a sock. We make socks so great, you'll wonder why you'd ever take them off. From hiking to work, we've got you covered.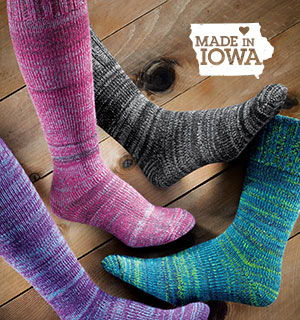 ---
CUSTOMER CARE
Find out more about how we work or get answers to your questions.
---